The sun washed over my face.
Warmth washes over me.
Looking down, I see the ocean water crashing against my legs.
The water is not deep at all but burries my feet in sand.
Warm.
Peaceful.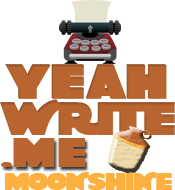 This is my first attempt at trying about Yeah Write.me! Enjoy and dive in if you want!